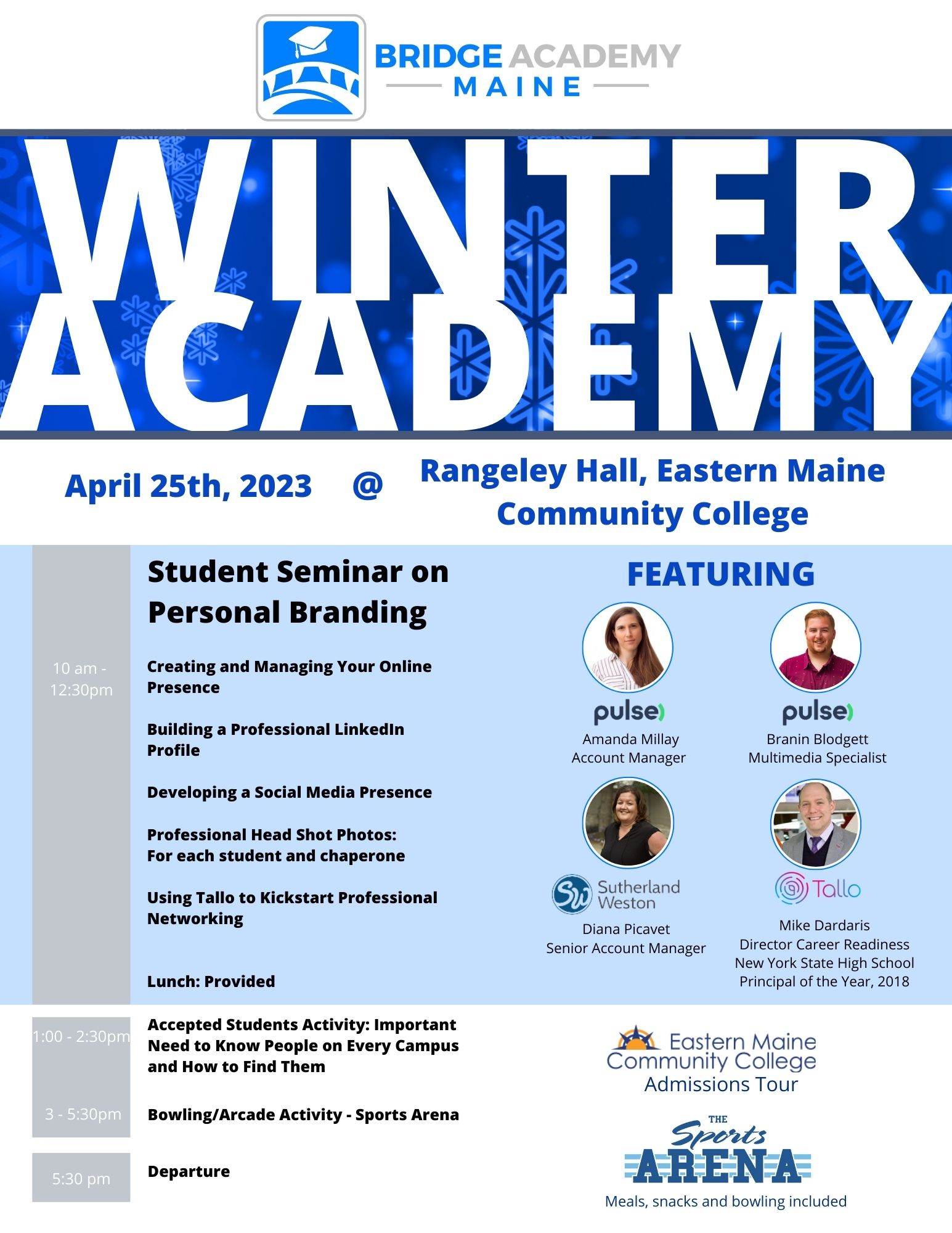 31 Mar

April 25th! Bridge Teams with Pulse Marketing and Sutherland Weston Marketing For Personal Branding Seminar

Bridge Academy Maine, Sutherland Weston and Pulse Marketing Agencies have come together to host a Personal Branding Seminar for CTE students on Tuesday, April 25th as part of their educational journey in Maine Career and Technical Education Programs. The event will allow students to learn how to effectively convey their personal story, expertise, and determination to make a positive impact.

This interactive one-day event will allow students to gain valuable insights on crafting their online brand (and what not to post online) and evaluating their personal presence.

Students will create a professional online presence and learn how to manage their online presence on professional platforms such as LinkedIn. This event is open to career and technical students from across the state of Maine that are taking early college courses in Bridge Academy  and earning real world credentials in their CTE courses.